Incredible value PC for the semi-professional photographer
Our Value Plus Photography PC offers a significant step up in performance.  Firstly it includes a higher quality chassis with internal sound proofing material and excellent cooling while remaining whisper quiet.  The chassis is neat and is of a professional design yet has excellent airflow to keep high performance components cool.
This system also offers a step up in processor performance by including the new Core i5-9400F.  These Core i5 9th generation processors offer significant performance benefits over the older 8th Generation by including more processor cores, high clock speeds and including turbo boost which speeds up the CPU clock speed to 4.1GHz when required.  The Gigabyte B365-HD3 motherboard offers better connectivity by including more USB ports.  It also offers 2 of the super fast M.2 PCIe SSD connections.  This means both primary and secondary drives can now benefit from these incredible performance drives if specified.
The video card is also a significant upgrade as it is a professional workstation grade graphics card with high quality full 10-bit colour output.  Its a card on the Adobe official support list for Photoshop CC and Lightroom CC applications.  This card will work with regular monitors but when coupled with a monitor capable of displaying 10-bit colour, the image quality and clarity are truly incredible.
The superb 512GB ADATA SX8200 PRO SSD drive has been used and offers better performance than the drive used in the best value system.  This is an NVMe PCIe M.2 drive which offers incredible performance.  There's space for your OS, applications and working scratch image area on this primary (C:) drive.  The secondary (D:) drive gets a capacity upgrade to 4TB.  Use this to archive your image catalogue.
The system memory gets a performance boost by moving to 2666MHz.  There isn't a huge performance boost from high memory speeds in photography so there's little point moving beyond this speed but by moving from 2400MHz to 2666MHz we see a useful boost.
Read our blog articles to find out more about customising your PC spec to benefit Photoshop and Lightroom.
Six Core 9th Gen Processor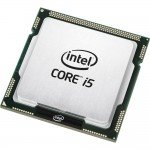 4TB Storage Drive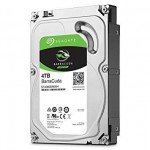 Pro Workstation Graphics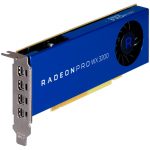 Specifications:
Processor
Intel Core i5-9400F 2.9Ghz Six Core CPU,
Max Turbo Frequency 4.1Ghz
Cache: 9MB
Be Quiet! Pure Rock Slim Air Cooler Installed
Memory
16GB DDR4 2666Mhz RAM
Dual Channel – 2 x 8GB
Supports up to 64GB
4 x DIMM sockets (2 Used)
Hard Drive
512GB ADATA SX8200 PRO NVMe M.2 SSD
2 x M.2 sockets, 1 free (1 used for the ADATA Drive)
4TB Seagate BarraCuda 3.5″ Hard drive
6 SATA Ports, 4 free (2 Used for DVDRW & 4TB HDD)
Optical Drive
Asus DVD Re-Writer, SATA, 24x, M-Disk Support
1 x Optical Bays, 0 free
Software
Windows 10 Home 64-bit
Clean install, no additional software
Chipset
Display Outputs
4 x mini-DisplayPort
1 x mDP-DVI SL (passive) adapter included
Supports up to 5 monitors at once via DisplayPort 1.2 MST
Supports HDCP
Graphics
AMD Radeon Pro WX3200 4GB Professional GPU with 10 bit colour
Audio
High Definition Audio, 5.1 or 7.1 channel
Audio provided by Realtek ALC887 Audio Chip on the motherboard
Input Devices
No Keyboard or Mouse Included
Wired Networking
Wireless Networking
Intel Wireless-AC 9260
Speeds up to 1733mbps
Bluetooth 5.0
Power Supply
Dimensions
Height: 480mm
Width: 210mm
Depth: 418mm
Interfaces
1 x PS/2 Keyboard or Mouse Port
2 x USB 2.0 Port (2 rear)
6 x USB 3.1 Port (2 front, 4 rear)
1 x RJ-45 Ethernet Port
6 x Audio Jacks at the rear
2 x Audio Jacks at the front
4 x mini DisplayPort on video card
Note the display outputs from the motherboard are disabled when a graphics card is installed
Expansion
2 x PCI-e x 16 Slots, 1 free (1 x Used for video card)
4 x PCI-e x 1 Slots, 2 free (1 obscured by video card, 1 used by wifi card)
Case
Corsair Carbide 110Q Black Silent ATX Case
Pre-installed low noise Black 120 mm fan
Space for 2 additional fans at the front
Space to accept 120 or 240 mm liquid coolers
Warranty
3 Year Return to Base parts and labour
1st 30 days collect and return at our expense
Corsair 110Q Quiet Case
Intel Core i5-9400F 2.9Ghz 6 Core CPU with 4.1GHz Turbo
Gigabyte B365-HD3 ATX Motherboard
AMD Radeon Pro WX 3200 4GB (10-bit colour)
16GB DDR4 2666MHz Memory (2x8GB)
512GB ADATA SX8200 PRO M.2 NVMe (3500MB/R, 2300MB/W) – 6x faster than SATA SSD
4TB Seagate BarraCuda 3.5″ Hard Drive
Be Quiet Pure Rock Slim CPU Cooler
Contour 400W High Efficiency ATX PSU
Gigabyte PCIe Wireless 802.11AC 1733Mbps Dual Band Wi-Fi / Bluetooth 5
24x SATA Internal DVDRW with M-Disk Support (ASUS DRW-24D5MT) Black
Integrated Sound Card On The Motherboard
Microsoft Windows 10 Home 64 Bit