High performance for the professional photographer starts here
Updated 26/11/2023.
Our high-performance computer range designed for the photography professional starts with this speed focused image processing system.  As a professional photographer, your time is money.  A PC that's faster at editing your images will enable you to achieve more during the working day and spend more time doing the vital editing rather than waiting for your PC to catch up.  If you work in the highest quality settings with high-resolution images, especially if working with high-resolution shots in RAW format to achieve the highest quality; your search for a new workhorse PC starts here.
All our photography PC systems are tuned to the requirements of post-processing large image files.  The systems offer excellent performance in Adobe Photoshop CC and Adobe Photoshop Lightroom CC applications.
The larger Silencio S600 chassis offers excellent potential for installing additional drives while keeping your high performance PC components cool and silent.  The quality of the chassis is noticeable by the use of heavy duty metalwork and high quality plastics.  This chassis can accept a further 4 SATA storage drives by providing capacity for up to 4 x 3.5″ or 2.5″ drives. Also, the motherboard we use can support up to 4 x M.2 high-performance SSDs so in total you can use eight storage drives in this system.  We have specified the system with a 500GB M.2 NVMe SSD boot drive (C:) and a 1TB M.2 NVMe SSD secondary drive (D:).  The primary drive should be used for your OS and program files, the secondary drive is ideal for use as your Lightroom catalogue and your working 'scratch' area to boost performance for your 'work in progress files'.  This PC also includes a 4TB hard drive for your full image catalogue.  This multi drive setup can greatly improve performance by removing storage bottlenecks.  It is also possible to configure further 3.5″ hard drives, and 2 more high performance M.2 NVMe SSD drives. To add further storage drives to your PC in the configurator, hit the 'Add Another' button to the right-hand side of the primary storage drive header.  Alternatively, contact us for a quote with additional storage options.
The motherboard used in this system is also a grade up as it uses the premium Intel Z790 chipset which provides greater PCIe lane bandwidth for heavy duty data throughput.  There are also more high speed USB ports provided and the board can support RAID for multiple hard drive configurations.
The NVidia RTX 3050 8GB graphics card offers excellent performance due to its high quality image output and 8GB of on-board memory which is sufficient for demanding professional image editing tasks.  The computers CPU cooler is upgraded to the Be Quiet! Pure Loop 240mm cooler.  This unit can keep the CPU running at low temperatures, even under heavy load and the fan noise is minimised through cleaver fan design.
We have designed the system around the 12th Generation Intel i5 12600KF processor.  These processors offer a leap in performance over the 11th and 10th generation by providing higher IPC across the entire range.  IPC stands for 'instructions per clock' and is a measure of how much work the processor can get through at a given clock speed.  Performance increases will depend on the software you are using, but there will be greater benefits in more complex tasks.  Performance can be as much as 20% higher than the equivalent 11th generation Intel processor.  Don't be put off by the Core i5 branding, the i5-12600KF outperforms the Core i7-11700 processor for photography but is available at a lower cost.
Modern commercial image processing software requires a minimum of 16GB of memory, and you will need plenty of fast storage to hold your image catalogue.  This system has 32GB of the new DDR5 memory which is ideal for handling large images with multiple layers.  The 32GB of memory also enables high-resolution video editing to be undertaken on this system.  The memory operates at 5200MHz which is ideal for a photography optimised PC.
Applications like Photoshop don't continue to perform better and better with additional CPU cores, so focus on the processors performance per core.  It is essential to choose a processor with a high clock frequency as the processor frequency has more of an impact on performance than the core count.  We have chosen the i5-12600KF processor for this system, it's a ten-core processor with a 3.7GHz base frequency but with a turbo clock speed of 4.9GHz and is capable of running all day under heavy workloads.  Processor turbo speeds come into effect for a limited number of the cores when the system is under heavy load.  As Adobe Photoshop CC and Adobe Lightroom CC can be particularly heavy on just 1 or 2 cores, the system will benefit from the higher turbo frequency.
Soundproofing on the inside of the chassis
12th Generation Processor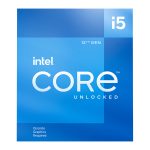 Dual High Performance SSDs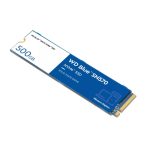 High performance Graphics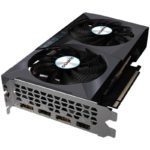 Gigabyte Z790 Gaming X AX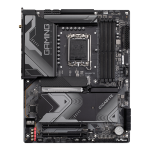 Specification
Processor
Intel Core i5-12600KF 3.7Ghz Ten Core CPU
16 Processor Threads
Max Turbo Frequency 4.9Ghz
Cache: 20MB
Be Quiet! Pure Loop 240mm Cooler Installed
Memory
32GB DDR5 5200Mhz RAM
Dual Channel – 2 x 16GB
Supports up to 128GB
4 x DIMM sockets (2 Used)
Hard Drive
500GB WD SN570 NVMe M.2 SSD Primary (C:)
1TB WD SN570 NVMe M.2 SSD Secondary (D:)
4 x M.2 sockets, 2 free
4TB Seagate BarraCuda 3.5″ Hard drive
6 SATA Ports, 4 free (2 Used for DVDRW & 4TB HDD)
Optical Drive
Asus DVD Re-Writer, SATA, 24x, M-Disk Support
1 x Optical Bay, 0 free
Software
Windows 11 Home 64-bit
Clean install, no additional software
Chipset
Display Outputs
4 x mini-DisplayPort
Supports up to 4 monitors at once
Supports HDCP
Graphics
Audio
High Definition Audio, 5.1 or 7.1 channel supporting S/PDIF output
Audio provided by Realtek ALC1220-VB Audio Chip on the motherboard
Audiophile Grade WIMA Capacitors
Input Devices
No Keyboard or Mouse Included
Wired Networking
1 x Realtek® 2.5GbE LAN chip (2.5 Gbit/1 Gbit/100 Mbit)
Wireless Networking
Intel Wireless-AX AX210 wifi 6E
Speeds up to 2400mbps
Bluetooth 5.3
Power Supply
650 watts
Over 82% efficiency
Dimensions
Height: 467mm
Width: 205mm
Depth: 460mm
Interfaces
4 x USB 2.0 Port (4 rear)
5 x USB 3.2 Port (2 front, 3 rear)
2 x USB 3.2 Gen 2 Port (2 x Type-A at the rear)
1 x USB Type-C 3.2 Gen 2 x 2 Port (1 rear)
1 x RJ-45 Ethernet Port
3 x Audio Jacks at the rear including S/PDIF Out
1 x Combined audio/mic Jack at the front / top
3 x DisplayPort on graphics card
1 x HDMI on graphics card
SD Card reader built into the case at the front / top
Note the display outputs from the motherboard are disabled when a graphics card is installed
Expansion
3 x PCI-e x 16 Slots, 1 free (1 x Used for graphics card, 1 used for Wifi)
Case
Coolermaster Silencio S600 Black Case
2 x Pre-installed low noise Black 120 mm fans,1 front & 1 rear
Space for 3 additional fans, 1 at the front & 2 at the top
Space to accept 120 or 240 mm liquid coolers
Warranty
3 Year Return to Base parts and labour
1st 30 days collect and return at our expense