A value system for the amateur photographer
This system offers a good upgrade over our entry photography system. This system uses the quad core Intel Core i3-8100 processor which is the latest 8th generation processor from Intel.  In terms of raw compute performance, its only fractionally ahead of the AMD system, but many professional photo and video editing software suites are better optimised for Intel than AMD. It's still a value focused system, but with the 16GB RAM and 512GB SSD and the 2TB HDD, it now leaves a regular desktop PC system for dust.
One of the key upgrades in this PC system is the inclusion of the NVidia GTX 1050 2GB discrete graphics card.  Although only slightly faster than the Radeon Vega in the entry system, it is far better able to handle large volumes of data processing as it has its own dedicated 2GB of video ram on the card.  Memory bandwidth is no longer a bottleneck and users will have the benefit of being able to use all 16GB of system memory rather than being forced to allocate some for video memory.
The money has been carefully spent on the components which offer the biggest performance boost and bang for buck for the amateur photographer. Anyone undertaking more heavy duty image processing tasks would be better off looking at our higher end models.
This system is perfectly capable of running Adobe Photoshop CC and Adobe Photoshop Lightroom CC applications but the image file sizes should be kept to a small size, ideally below 200MB when in memory. Users should avoid complex transformations and multiple layers.
Modern commercial image processing software requires a minimum of 16GB of memory, and you will need plenty of fast storage to hold your image catalogue. This is a budget system which has 16GB of memory.
The processor is an entry level Core i3-8100 but still offers quad cores and a 3.6GHz frequency. The performance isn't at all bad given the low price point as Photoshop benefits mainly from increases in processor frequency rather than multiple processor cores.
Read our blog articles to find out more about customising your PC spec to benefit Photoshop and Lightroom.
Quad Core 8th Gen Processor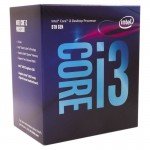 512GB SSD Drive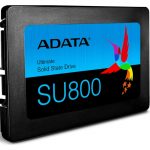 Dedicated GTX1050 2GB GPU
Specifications:
Processor
Intel Core i3-8100 3.6Ghz Quad Core CPU
Cache: 6MB
Delta Copper Core Cooler Installed
Memory
16GB DDR4 2400Mhz RAM
Dual Channel – 2 x 8GB
Supports up to 32GB
2 x DIMM sockets (2 Used)
Hard Drive
512GB ADATA SU800 2.5″ SSD
No M.2 sockets
2TB Seagate BarraCuda 3.5″ Hard drive
4 SATA Ports, 1 free (3 Used for DVDRW, SSD & 2TB HDD)
Optical Drive
Asus DVD Re-Writer, SATA, 24x, M-Disk Support
2 x Optical Bays, 1 free
Software
Windows 10 Home
Clean install, no additional software
Chipset
Display Outputs
1 x DisplayPort 1.4
1 x HDMI 2.0b
1 x DL-DVI
Supports up to 3 monitors at once
Supports HDCP
Graphics
Audio
High Definition Audio, 5.1 or 7.1 channel
Audio provided by Realtek ALC887 Audio Chip on the motherboard
Input Devices
No Keyboard or Mouse Included
Wired Networking
Wireless Networking
PCIe Wireless 802.11N 300Mbps Wi-Fi Adapter
Power Supply
400 watts
Minimum 82% efficient
85% efficient at 50% load
Dimensions
Height: 351mm
Width: 170mm
Depth: 365mm
Interfaces
1 x PS/2 Keyboard or Mouse Port
8 x USB 2.0 Port (4 front, 4 rear)
2 x USB 3.1 Port (2 rear)
1 x RJ-45 Ethernet Port
3 x Audio Jacks at the rear
2 x Audio Jacks at the front
1 x DisplayPort 1.4 on video card
1 x HDMI 2.0b on video card
1 x DL-DVI on video card
Note the display outputs from the motherboard are disabled when a graphics card is installed
Expansion
1 x PCI-e x 16 Slots, 0 free (1 x Used for video card)
2 x PCI-e x 1 Slots, 0 free (1 obscured by video card, 1 used for wifi card)
Case
Contour LP-2001 mATX Case
Pre-installed Black 80 mm fan at the rear
Space for 1 additional fan at the front
Not compatible with liquid coolers
1 x 3.5″ Hard drive bays, 0 free (1 used for 2TB drive)
1 x 5.25″ bays, 0 free (1 used for the DVDRW drive)
1 x 2.5″ bays, 1 free (1 used for the 512GB SSD)
Warranty
3 Year Return to Base parts and labour
1st 30 days collect and return at our expense