High performance for your business
When you need to maximise productivity, using multiple monitors can really help.  This PC can utilise 3 monitors, 2 of which can be up to 4k resolution screens and the third a full HD resolution.  Performance remains high, even when working the system hard across all 3 screens thanks to the 6 core processor.
Running a business often means having a number of things on the go at once. Often you can have a number of browser tabs open and a number of different applications open at once. This is where you really see the performance benefit of running the latest 6 core processor and the fast memory and SSD. The included 16GB of DDR4 2666MHz memory operates in dual channel so memory bandwidth is never a bottleneck for your applications. The 512GB fast SSD drive ensures the PC remains responsive even under heavy load.
Specifications:
Processor
Intel Core i5-9400 2.9Ghz Six Core CPU
Max Turbo Frequency: 4.1Ghz
Cache: 9MB
Delta Copper Core Air Cooler Installed
Memory
16GB DDR4 2666Mhz RAM
Dual Channel – 2 x 8GB
Supports up to 64GB
4 x DIMM sockets (2 Used)
Hard Drive
512GB SATA 2.5″ SSD
1 x M.2 Slot, 1 Free
6 SATA Ports, 5 free (1 Used for 512GB SSD)
Optical Drive
Not Installed
2 Optical Bays (2 free)
Software
Windows 10 Professional 64-bit
Clean install, no additional software
Chipset
Display Outputs
1 x DVI-I
1 x DisplayPort 1.2
1 x HDMI via adaptor cable
Supports up to 3 monitors at once
Supports HDCP and HDR
Graphics
Audio
High Definition Audio, 5.1 or 7.1 channel
Audio provided by Realtek ALC887 Audio Chip on the motherboard
Input Devices
No Keyboard or Mouse Included
Wired Networking
Wireless Networking
Power Supply
Dimensions
Height: 353mm
Width: 182mm
Depth: 410mm
Interfaces
1 x PS/2 Keyboard/Mouse Port
3 x USB 2.0 Port (1 front, 2 rear)
3 x USB 3.1 Gen 1 Port (1 front, 2 rear)
2 x USB 3.1 Gen 2 Port (1 x Type-C and 1 x Type-A rear)
1 x RJ-45 Ethernet Port
6 x Audio Jacks at the rear
2 x Audio Jacks at the front
1 x DVI-I
2 x DisplayPort 1.2
1 x HDMI adaptor cable
Note the display outputs from the motherboard are disabled when a graphics card is installed.
Expansion
2 x PCI-e x 16 Slot (2 Free)
2 x PCI-e x 1 Slots (2 Free)
Case
Contour Contender
Space for 1 additional 80mm /92mm fan at the front
Space for 1 additional 80mm /92mm fan at the rear
Warranty
3 Year Return to Base parts and labour
1st 30 days collect and return at our expense
Fast 512GB SSD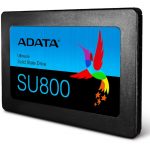 Latest 9th Generation Core i5 CPU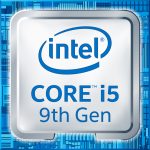 High performance motherboard