High Performance 11th generation PC for your business
Offering great value and performance for business users with more demanding requirements, this PC delivers superb performance from its 11th generation Intel Core i7 processor. This latest chip is an eight core, 16 thread processor running at 2.5GHz with core turbo boost to 4.9GHz and is able to deliver performance a significantly ahead of the older Core i7 10th generation i7-10700 part.  This fast processor is coupled with 16GB of fast memory and a 500GB SSD drive to make a really nice PC ideal for office use.
This is an ideal computer for the business customer using more demanding office software. If you use your computer for email, web browsing and accounting, sales processing or ERP work, you don't need to spend a fortune on a high performance PC. This system can easily cope with all these demands with multiple applications open at once. We understand the need for a business PC to be quiet, reliable, efficient, compact in size and with easy maintenance and have designed our range to meet these needs.
These computers can be left on 24/7 if required and will last for many years. The 500GB SSD drive provides storage space for those customers storing relatively low amounts of local data but also want the high performance of an SSD drive.
Specifications:
Processor
Intel Core i7-11700 2.5Ghz Eight Core CPU
Max Turbo Frequency 4.9GHz
Cache: 16MB
Delta Copper Core Air Cooler Installed
Memory
16GB DDR4 3200Mhz RAM
Dual Channel – 2 x 8GB
Supports up to 32GB
2 x DIMM sockets (2 Used)
Hard Drive
500GB NVMe WD Blue SN570 SSD
1 x M.2 slot (0 free)
4 SATA Ports, 4 free
Optical Drive
No Optical
1 Optical Bay (1 free)
Software
Windows 11 Professional 64-bit
Clean install, no additional software
Chipset
Display Outputs
1 x VGA
1 x HDMI 1.4
1 x Displayport 1.2
Supports up to 2 monitors at once
Graphics
Audio
High Definition Audio, 5.1 or 7.1 channel
Audio provided by Realtek ALC887 Audio Chip on the motherboard
Input Devices
No Keyboard or Mouse Included
Wired Networking
Wireless Networking
Power Supply
Dimensions
Height: 345mm
Width: 170mm
Depth: 365mm
Interfaces
1 x PS/2 Keyboard Port
1 x PS/2 Mouse Port
6 x USB 2.0 Port (2 front, 4 rear)
4 x USB 3.1 Port (2 front, 2 rear)
1 x RJ-45 Ethernet Port
3 x Audio Jacks at the rear
2 x Audio Jacks at the front
1 x VGA
1 x DVI
1 x HDMI 1.4
1 x DisplayPort 1.2
Note the display outputs from the motherboard are disabled when a graphics card is installed.
Expansion
1 x PCI-e x 16 Slot (1 Free)
2 x PCI-e x 1 Slots (1 Free, 1 used for wifi card)
Case
Contour LP-2001 Black Case
1 x 80mm black fan installed at the front
Space for 1 additional 92mm fan at the rear
Warranty
3 Year Return to Base parts and labour
1st 30 days collect and return at our expense
i7-11700 CPU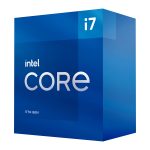 ASUS Prime H510M-E mATX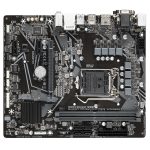 500GB WD Blue SN570 NVMe M.2 SSD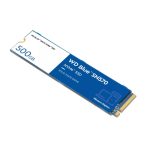 Contour LP-2001 Black mATX Case
Intel Core i7-11700 2.5GHz 8 Core CPU, 16 Thread, 4.9GHz Turbo
ASUS Prime H510M-E mATX Motherboard
Standard Graphics Integrated with the CPU
16GB DDR4 3200MHz Memory (2x8GB)
500GB WD Blue SN570 NVMe M.2 SSD (3500MB/R, 2300MB/W)
Delta Copper Core 95w Intel Cooler
Contour 300W High Efficiency ATX PSU
Built in 5.1 Sound Card
Microsoft Windows® 11 Professional