Incredible value for gamers
Our high-performance helios gaming PC uses the amazing looking Helios glass ATX case.  It features glass panels to the front, both sides and the top.  The chassis is a dual-chamber cube style with the motherboard fitting to the right-hand side and the left side being used for the drive bays.  Two huge LED fans blow in air from the front and the top.
This system also offers excellent gaming performance by incorporating the Ryzen 7 3700X processor with 16GB of 3200MHz RAM.  High-quality graphics are provided by the NVidia RTX 3060 Ti 8GB GDDR6 GPU.  Storage performance is also excellent thanks to the inclusion of the 480GB SSD and 1TB Seagate hard drive.
See an in-depth review of a very similar system
NVidia RTX 2060 6GB GPU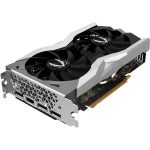 240GB SSD Drive
Contour Helios ATX Glass Cube Gaming C…
AMD Ryzen 7 3700X 3.6GHz 8 Core CPU – 4.4GHz Turbo
Gigabyte B450M-DS3H V2 mATX Motherboard
NVidia GeForce RTX 3060 Ti 8GB GPU
16GB CORSAIR VENGEANCE LPX 3200MHz (2x8GB)
480GB 2.5″ SSD (480MB/R, 420MB/W)
1TB Seagate BarraCuda 3.5″ Hard Drive
AMD Wraith CPU Cooler
Contour 650W High Efficiency ATX PSU
300mbps 802.11n 2.4GHz Single Band PCIe Wi-Fi 4 Adapter
Integrated Sound Card On The Motherboard
Microsoft Windows 10 Home 64 Bit